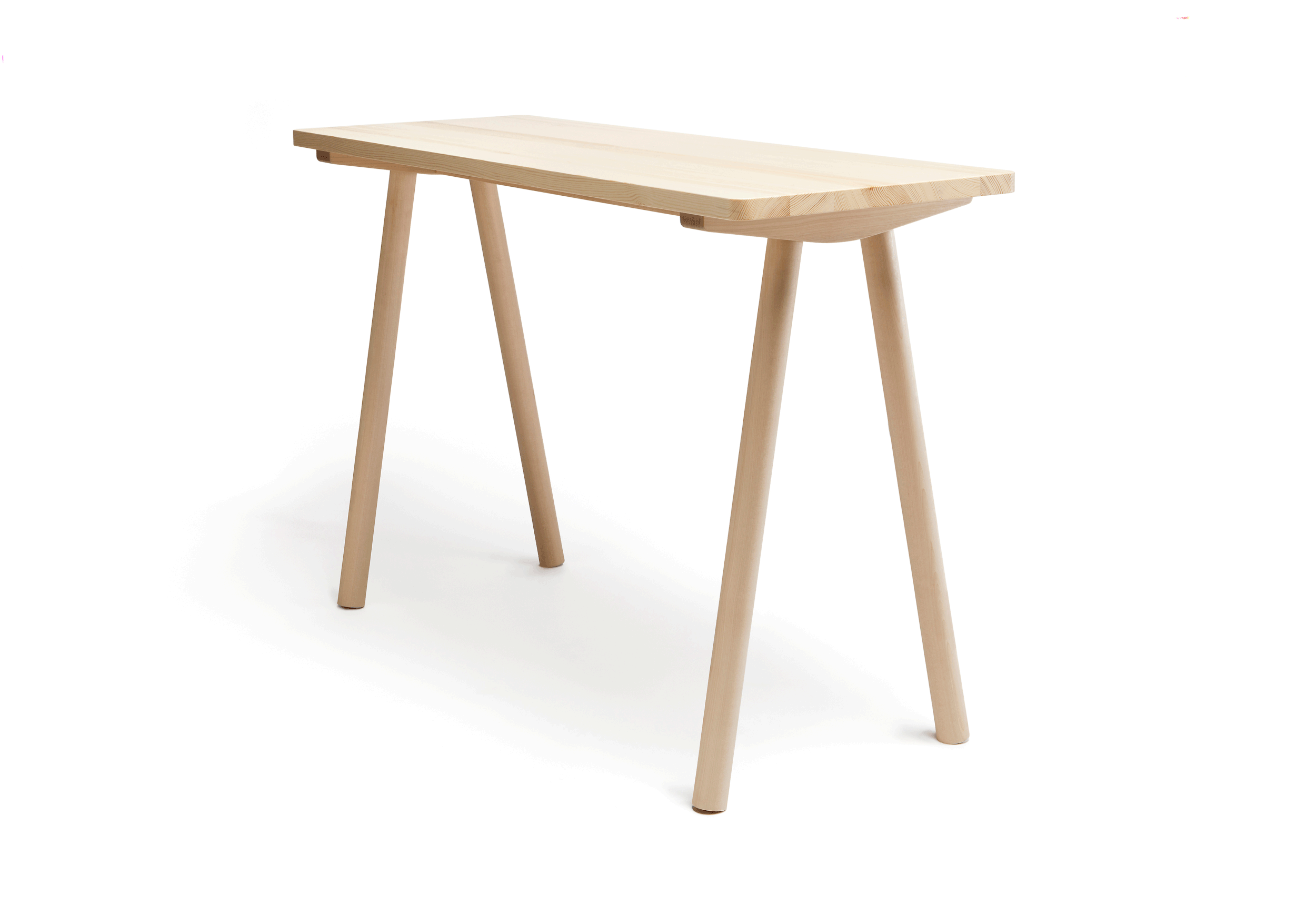 STORIA KOTI HIGH TABLE
by Laura Mattila & Mikko Merz
Produced by Nikari
The Nikari Storia high table, created by Laura Mattila & Mikko Merz in 2017 is a sleek table, made of solid wood and is therefore very resistant. Nikari furniture pieces are custom products of very high quality. They consist of locally certified and solid wood. Nikari has decades of experience in woodworking and knows about its environmental benefits which they incorporate into their work. Nikari furniture is handmade by highly skilled craftsmen using Finnish handicraft traditions. Despite the solid construction of the table, it is very elegant in its simplicity and fits perfectly into both modern as well as classic dining rooms and commercial spaces.
TYPE: High table
SIZE: W: 500mm, H: 900mm, L: 1400mm
MATERIAL: Birch (other materials possible)
TREATMENT: Natural wood oil mix

Lead Time: delivery time 6-10 weeks. Please contact us for further information.