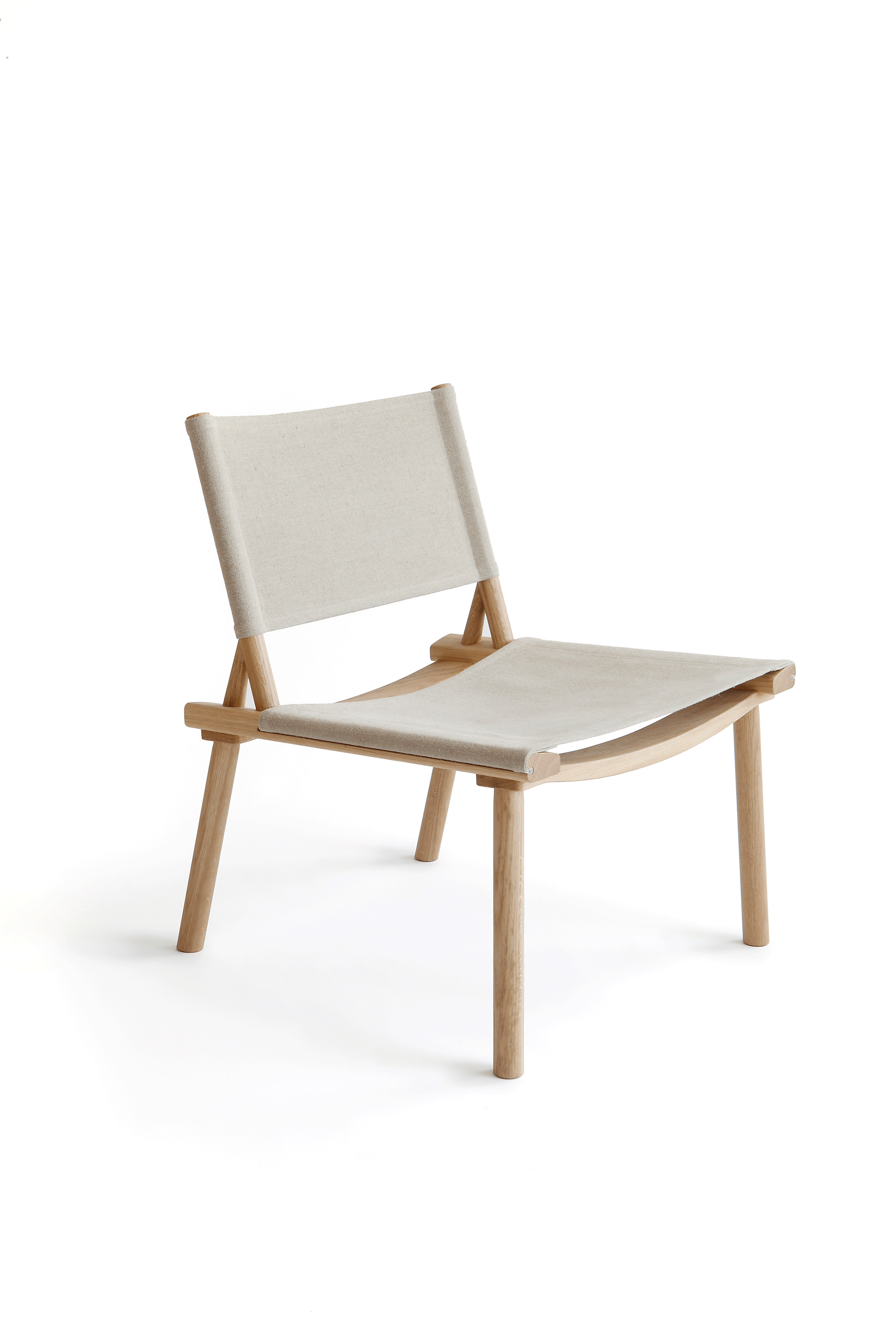 XL DECEMBER CHAIR
by Jasper Morrison and Wataru Kumano
Produced by Nikari
"We talked about the pleasure in making things and the idea of a chair that could be bought in a box and built at home. Considering Nikari's skill in wood work, we worked up the idea of a chair which could be made by following easy instructions. The core of the design is the seat frame which is already assembled, to which the legs and back rest structure are attached with a combination of screwing and glueing. It's a basic but comfortable low chair with a slightly rural character and definite scandinavian influence, the kind of chair you would have in a country house near the fire, though it could work in a city apartment or a hotel lobby just as well." Designs Jasper Morrison & Wataru Kumano
PROJECT 2012 DESIGNS FOR NATURE tells about Nikari philosophy and the Finnish wood design ideology: how we delicately manufacture exquisite quality furniture and products of the local forests' wood in Fiskars Village. Because number 12 is the number of the year and there are 12 months in a year, we asked twelve designers or design studios to study our philosophy and give their comments to it in a form of a wooden product. We co-operate with the Finnish WWF and part of the sales price is donated to protecting rainforests and forests globally.
TYPE: Chair/Lounge chair
SIZE, CHAIR: W: 590mm, D: 590mm, H: 700/380mm
SIZE, LOUNGE CHAIR: W: 700mm, D: 600mm, H: 700/380mm
SIZE, FOOTSTOOL: W: 590mm, D: 420mm, H: 370mm
MATERIAL: Ash or oak
UPHOLSTERY: Canvas or leather (nude or cognac)
TREATMENT: Natural wood oil mix
OPTION: Footstool

Lead Time: delivery time 4-8 weeks. Please contact us for further information.