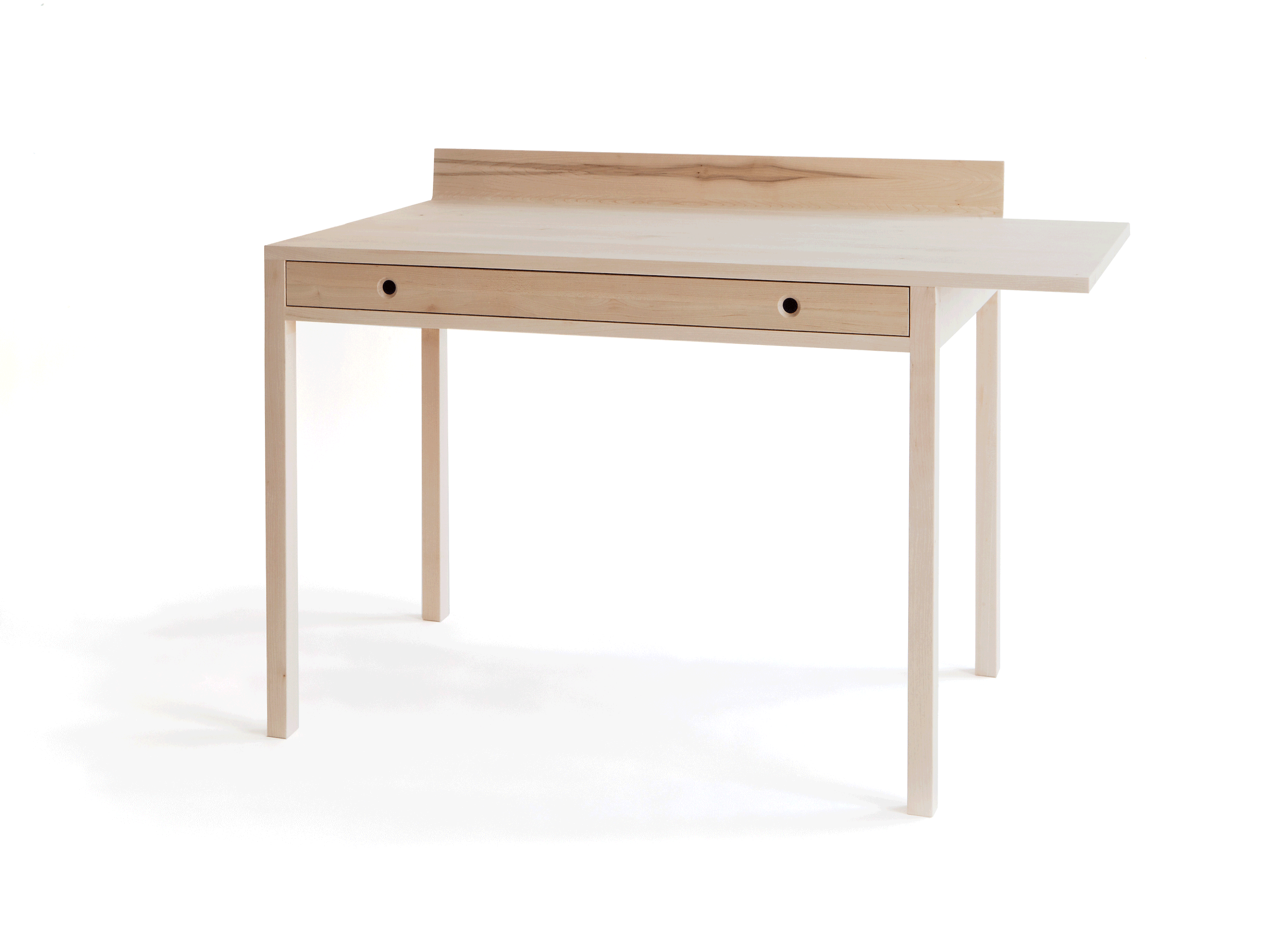 NOVEMBER LIGHT TABLE
by Louise Campbell
Produced by Nikari
November: my cold, dark, wet and windy enemy. How to find something good in you? I think of gentle light, maybe just a candle, a soft chair, this little desk, its drawer full of pens, its shelf full of paper, and I can almost welcome you.
TYPE: Writing desk
SIZE: W: 1200mm, D: 630mm, H: 730/820mm
MATERIAL: Ash
TREATMENT: natural wood oil mix

Lead Time: delivery time 6-10 weeks. Please contact us for further information.