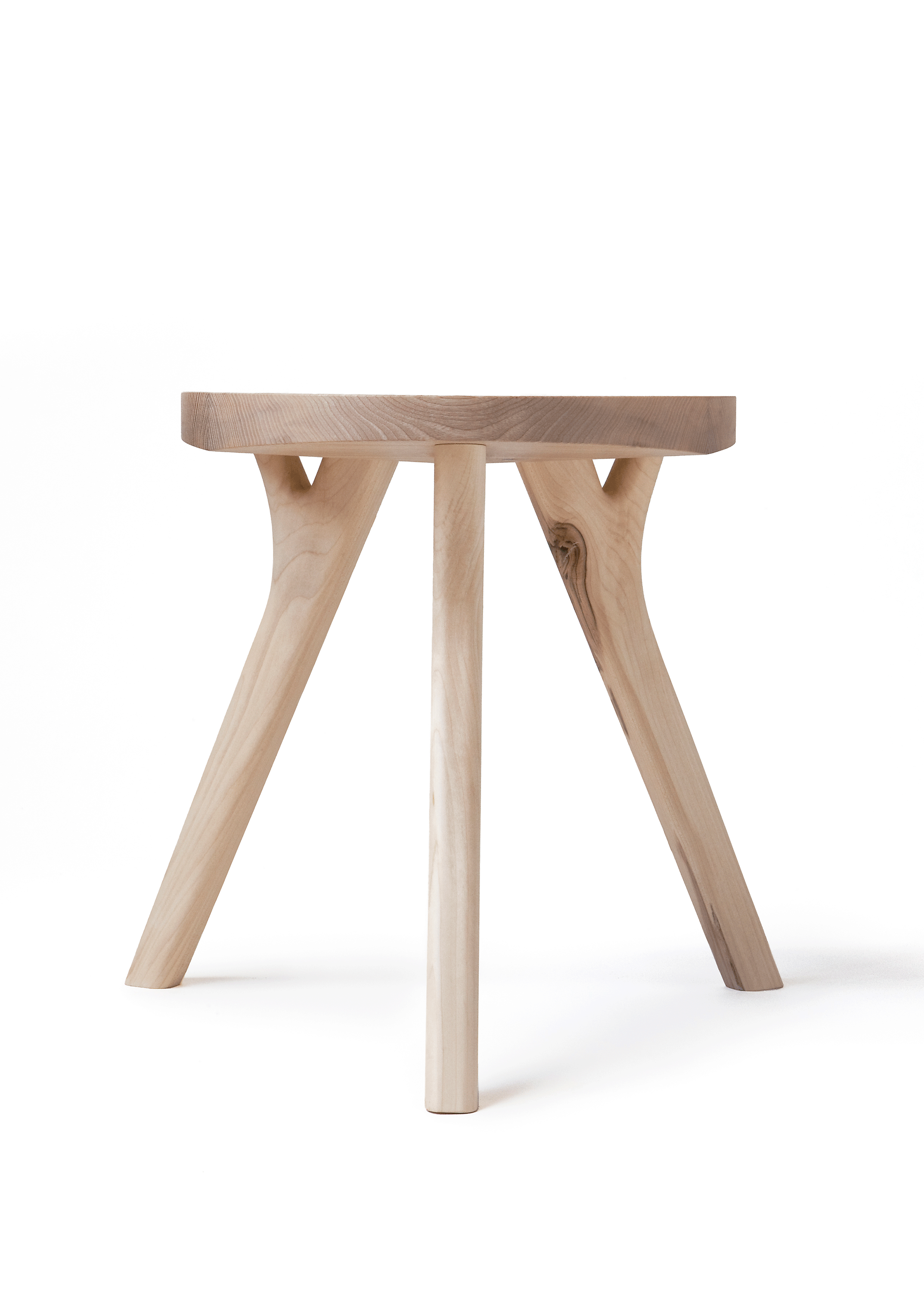 AUGUST STOOL
by Aamu Song and Johan Olin
Produced by Nikari
The designer duo Aamu Song and Johan Olin got their inspiration for the August stool through the cabinetmakers, Kari Virtanen and Rudi Merz. The legs are made of maple and the seat is made of ash. The design ensures stability of the stool by the connection of the chair legs and the seat at its most powerful parts, namely where the branches of the tree grow.
TYPE: Stool
SIZE: Ø 300-350mm, H: 400-450mm
MATERIAL: Ash
TREATMENT: Natural wood oil mix

Lead Time: delivery time min 8 weeks. Please contact us for further information.