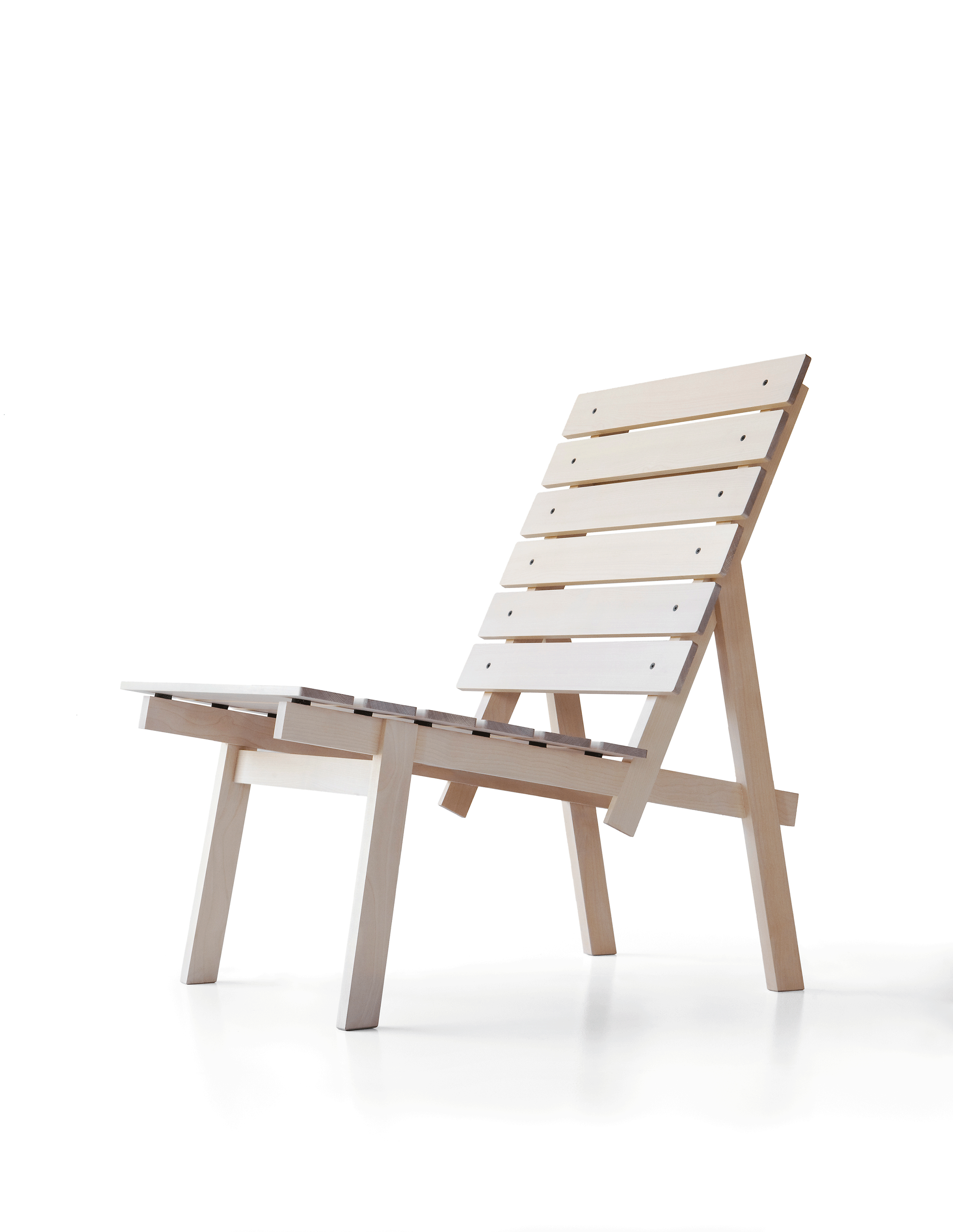 MAY CHAIR
by Simo Heikkilä
Produced by Nikari
From Nikari's 2012 collection '12 Designs for Nature', the May Lounge Chair is of a bold and uncomplicated design, fitting in seamlessly to any space it is chosen for.
Designed by Simo Heikkila, a Finnish born designer and interior architect, the May Lounge Chair is a simple yet distinct seating solution. The chair is made from beautifully bare birch wood, sourced from sustainably managed forests close to Nikari's workshop in Fiskars, Finland. A low seating height and generous angles aid relaxation, whether you're reading, unwinding with friends or lounging in the sun.
TYPE: Chair
SIZE: W: 485mm, D: 700mm, H: 740mm - seat height 360mm
MATERIAL: Birch
TREATMENT: Natural wood oil mix

Lead Time: manufactured in series . Please contact us for further information.