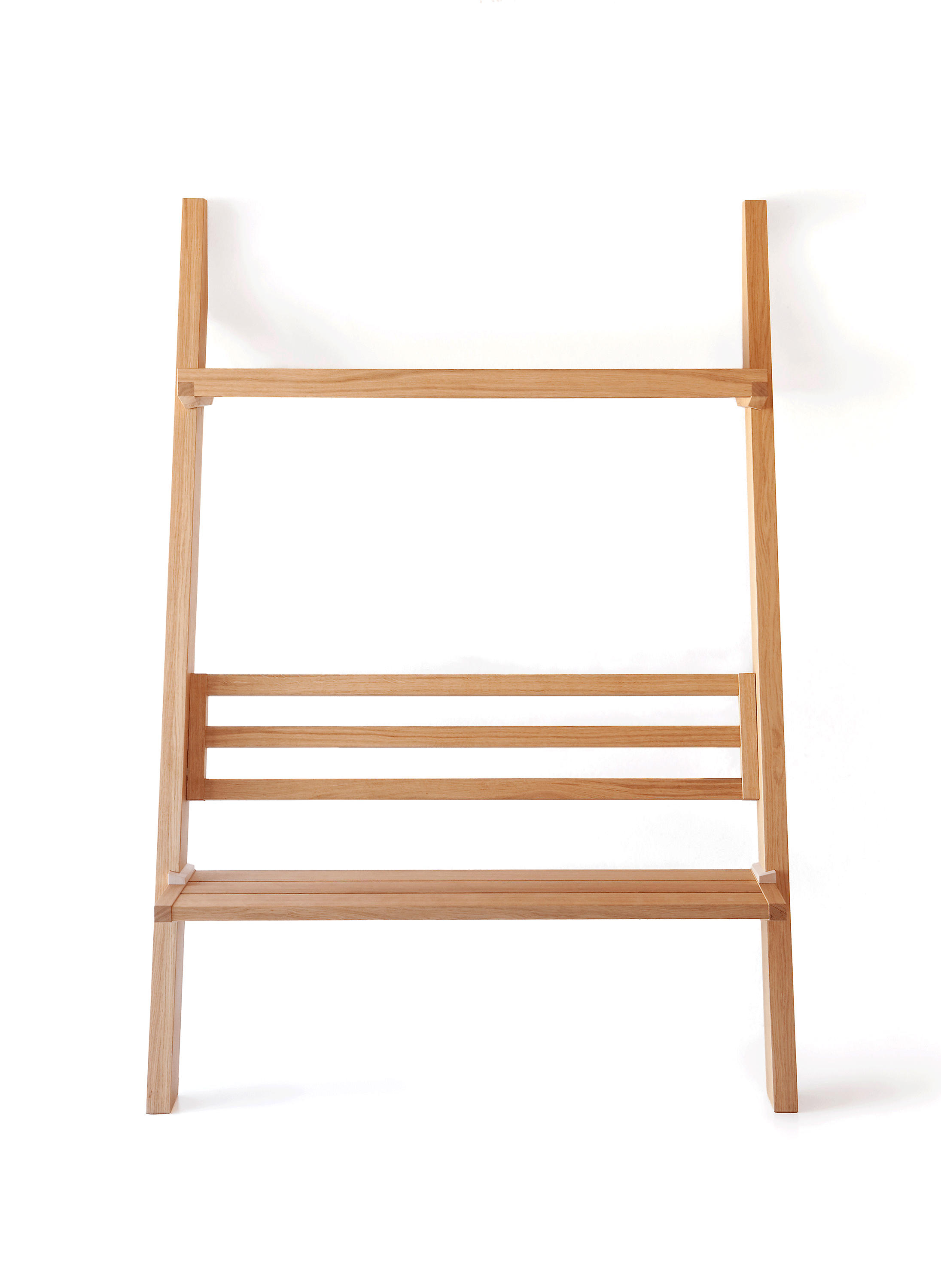 MARCH WALL BENCH
by Martí Guixé
Produced by Nikari
The MARCH wall bench is a wooden bench that has to lean on a wall to be able to function. This new typology originates from a certain misuse of a ladder: people using one of its steps as a seat. The perception of the MARCH wall bench as a kind of wrong wooden ladder enriches the object by giving it a multi-context; it becomes an extension of the wall, it creates a domesticated area around and a fictive memory, based on the unconscious recognition of the nostalgic and iconic image of the wooden ladder.
TYPE: Wall bench
SIZE: W: 1300mm, D: 670mm, H: 1930mm - seat height 450mm
MATERIAL: Oak
TREATMENT: Natural wood oil mix
Lead Time: delivery time min 8 weeks. Please contact us for further information.