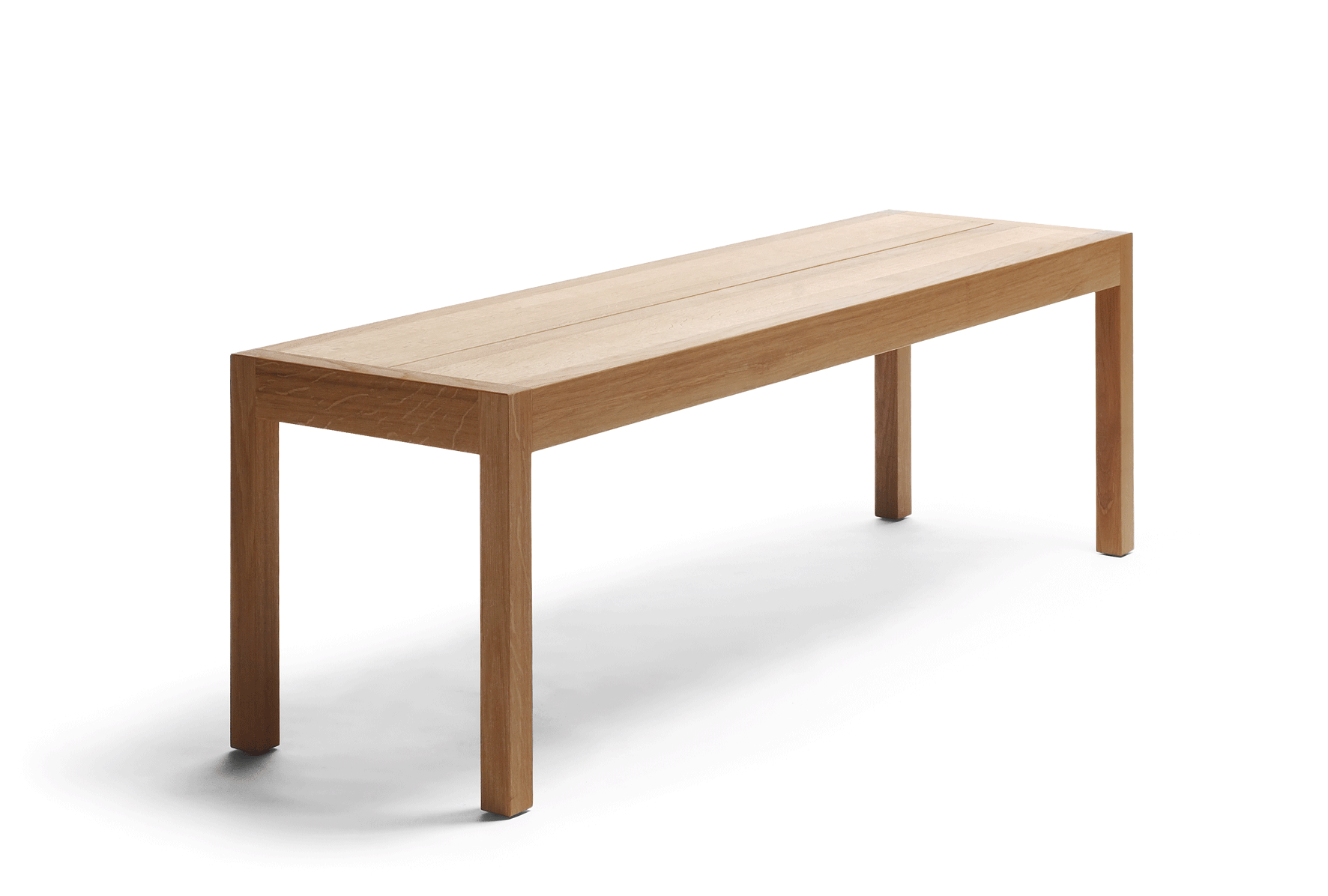 SEMINAR BENCH KVI1
by Kari Virtanen
Produced by Nikari
Distinct, durable and handcrafted, the Nikari Seminar KVI1 Bench is perfect for high capacity use.
The KVI1 Bench is designed by Kari Virtanen, the founder of Nikari. It forms one part of the Seminar collection, a series of pieces designed for high use locations where a combination of durability and looks is of the utmost concern. The bench is produced from beautifully bare Birch wood, sourced from sustainably managed forests local to Nikari's Finnish workshop in Fiskars, Finland.
TYPE: Bench
SIZE: W: 1350mm, D: 400mm, H: 450mm
MATERIAL: Birch (other materials possible)
TREATMENT: Natural wood oil mix

Lead Time: delivery time 6-10 weeks. Please contact us for further information.