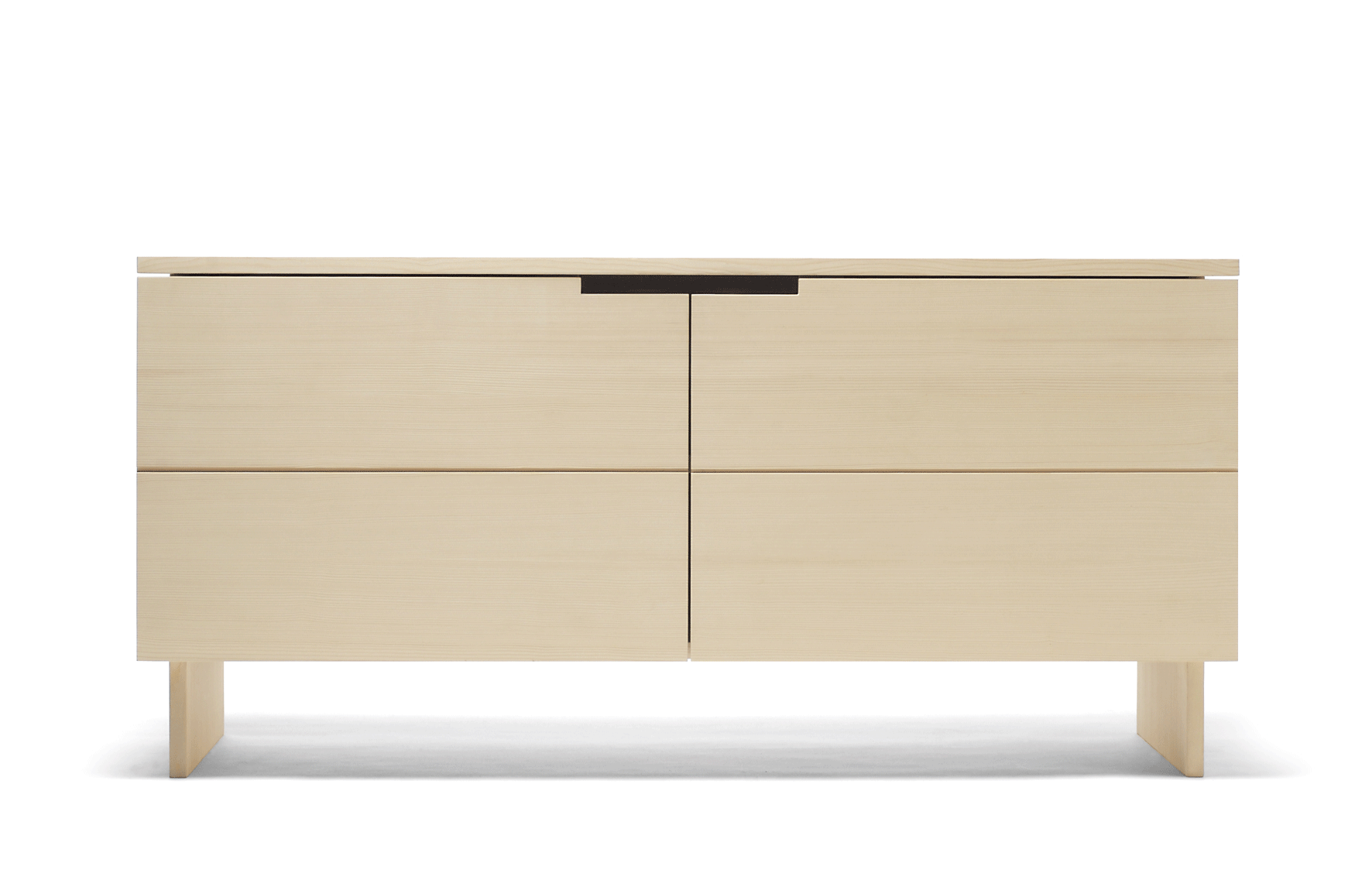 PERIFERIA CABINET KVK1
by Kari Virtanen
Produced by Nikari
Periferia KVK1 Cabinet, a versatile side cabinet, which can be used in a variety of spaces. Made from birch of exquisite quality and finished in a natural oil mixture, this piece will add style to any room.
TYPE: Cabinet
SIZE: D: 450mm, L: 1350mm, H: 650/780mm
MATERIAL: Birch (other materials possible)
TREATMENT: Natural wood oil mix
OPTION: Extra shelf possible
- incl. one shelf

Lead Time: delivery time min 8 weeks. Please contact us for further information.