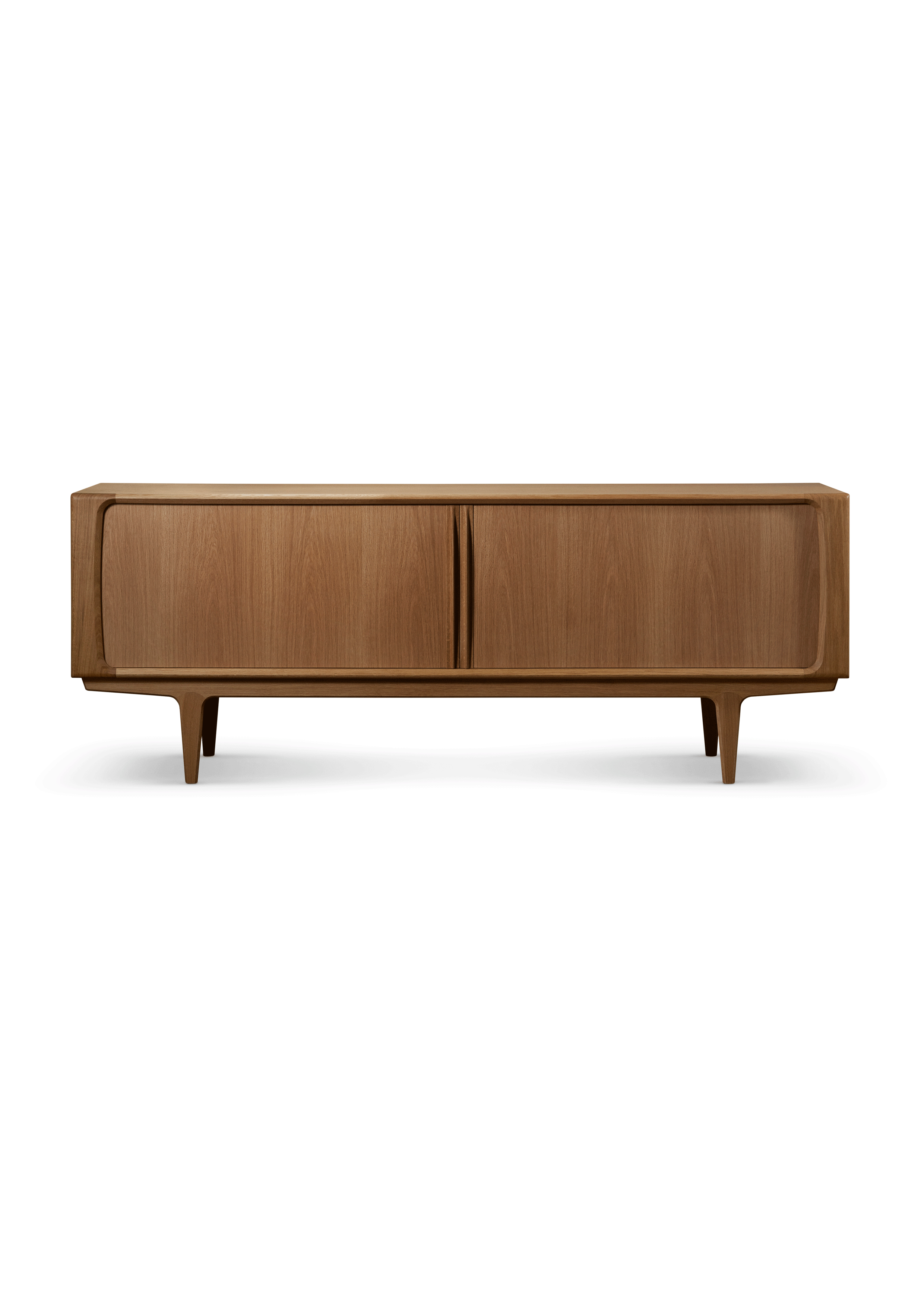 Sideboard No 142
by Bernh. Pedersen & Søn


Bernh. Pedersen & Søn, a Danish furniture maker, has a long and strong tradition in furniture and cabinetmaking stretching all the way back to the company's start in 1902. Through three generations the family firm has created and sold classic Danish furniture to many parts of the world. The period 1950 – 1970 in particular was characterized by some of the most stunning and well-executed pieces in Bernh. Pedersen & Søn's history. Especially the classic mid-century sideboards and daybeds designed by Danish furniture designers, including the Danish world-renowned Johannes Andersen, Svend Aage Madsen and Kurt Østervig were – and still are – highly valued by customers worldwide.
In 2015, fourth generation in the family, Thomas Bernhard Pedersen re-established the company and started focusing exclusively on re-launching some of the exquisite sideboards designed in the 50's and 60's.
Product category:
Sideboard with tambour doors
Description:
Sideboard with three sections. Furnished inside with three long adjustable shelves and a middle section with optional shelves or pull-out dovetail trays in optional heights. Veneered on the back.
The sideboard comes in two lengths.
Every piece is made in Denmark and individually numbered upon final assembling.
Design Year:
1965, re-launched in 2015
Material:
Oak, Walnut, Teak, Rosewood/Palisander
Treatment:
Soap, Natural Oil, White Oil and Lacquer
Shelves:
Three adjustable shelves
Tray hight:
2" and 4,5"
Dimensions LONG version:
L 83"
H 31.5"
D 20"
Dimension SHORT version:
L 65"
H 31.5
D 20"
Please contact us for further information.