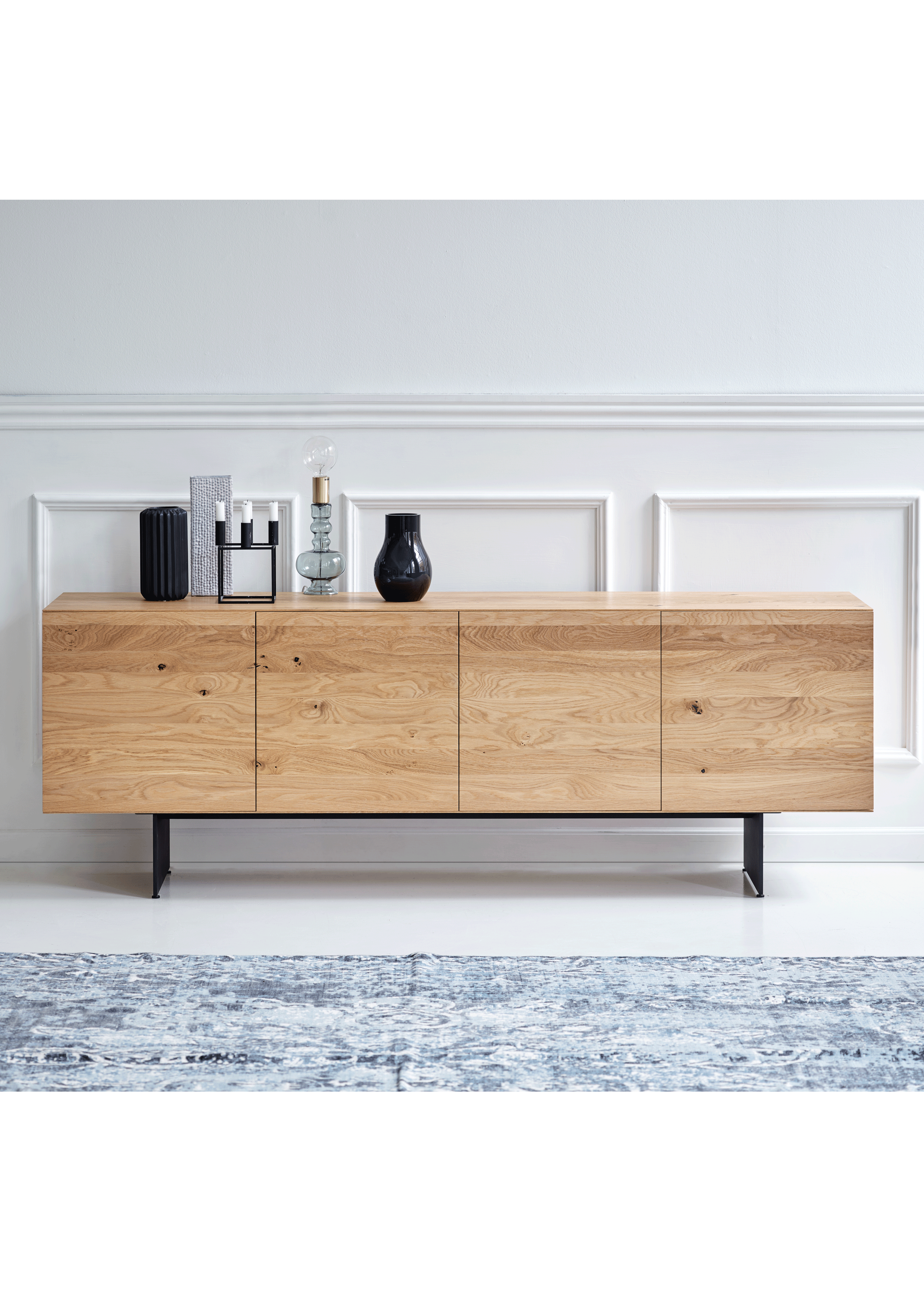 RABA SIDEBOARD
by Rainer Bachschmid, 2009


This beautiful RABA SIDEBOARD designed by Swiss designer, Rainer Bachschmid, can be mounted on the wall as well as standing on the floor on top of two slim steel legs. The front of the RABA SIDEBOARD, which consist of 4 doors, is made out of one piece of wood and gives a perfect and natural overall impression. It is possible to replace 1 door to a cutlery drawer, which will be hidden behind a door.
Dimensions
W 79.92"
D 18.11"
H 19.68" (28.34" w/legs)
Material
Oak, wild oak or walnut
Surface treatment
Oil, white oil or soap
Legs
Clear lacquered steel or black powder coated steel
Please contact us for further information.