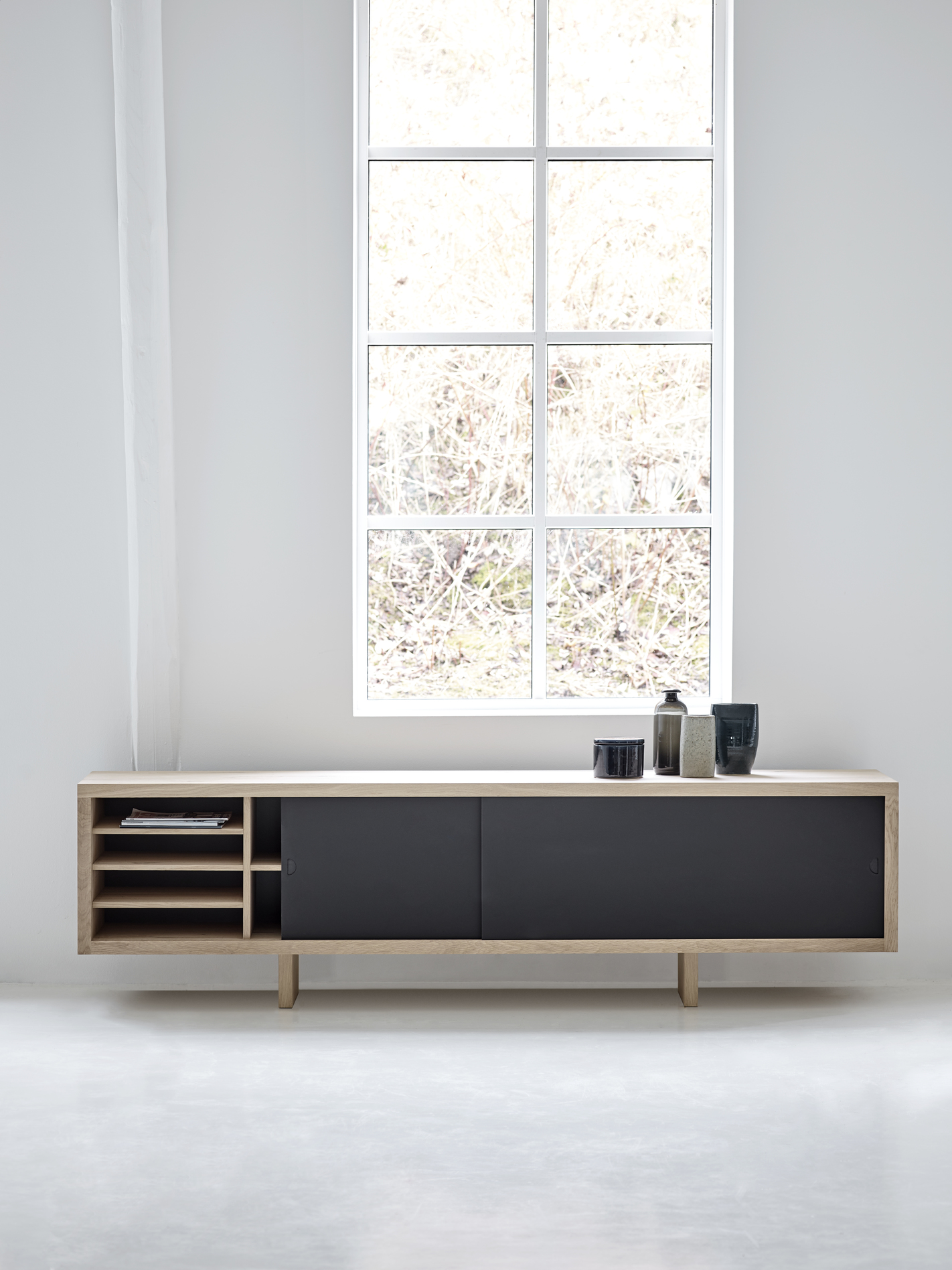 GRAND SIDEBOARD
by Jacob Plejdrup, 2016


dk3 is known for the large plank tables, so it was quite obvious for designer and dk3 founder Jacob Plejdrup to carry on this design inheritance, when he drew the new sideboard GRAND SIDEBOARD in 2016. Grand means large and impressive, and the sideboard really lives up to this name both in terms of dimensions and design. The dimensions of the corpus are impressive, and with sizes up to 94.48" in width the sideboard can contain more than an average sideboard.
GRAND SIDEBOARD is available in oak, wild oak and walnut, and is one of the few sideboards on the market in solid wild oak and walnut. The sliding doors are NANO laminated, which gives a very resistant and almost maintenance free surface.
Dimensions
W 78.74"/94.48"
D 19.68"
H 26.77" (w/legs)

Material
Oak, wild oak or walnut

Surface treatment
Oil, white oil or soap

Legs
LOWLIGHT TABLE, dk3_3 TABLE/TREE TABLE or wood version

Sliding doors
The sliding doors are available in nano laminate. Please see below.
Please contact us for further information.