SKANDINAVIA UPSALA BDT1 CHAIR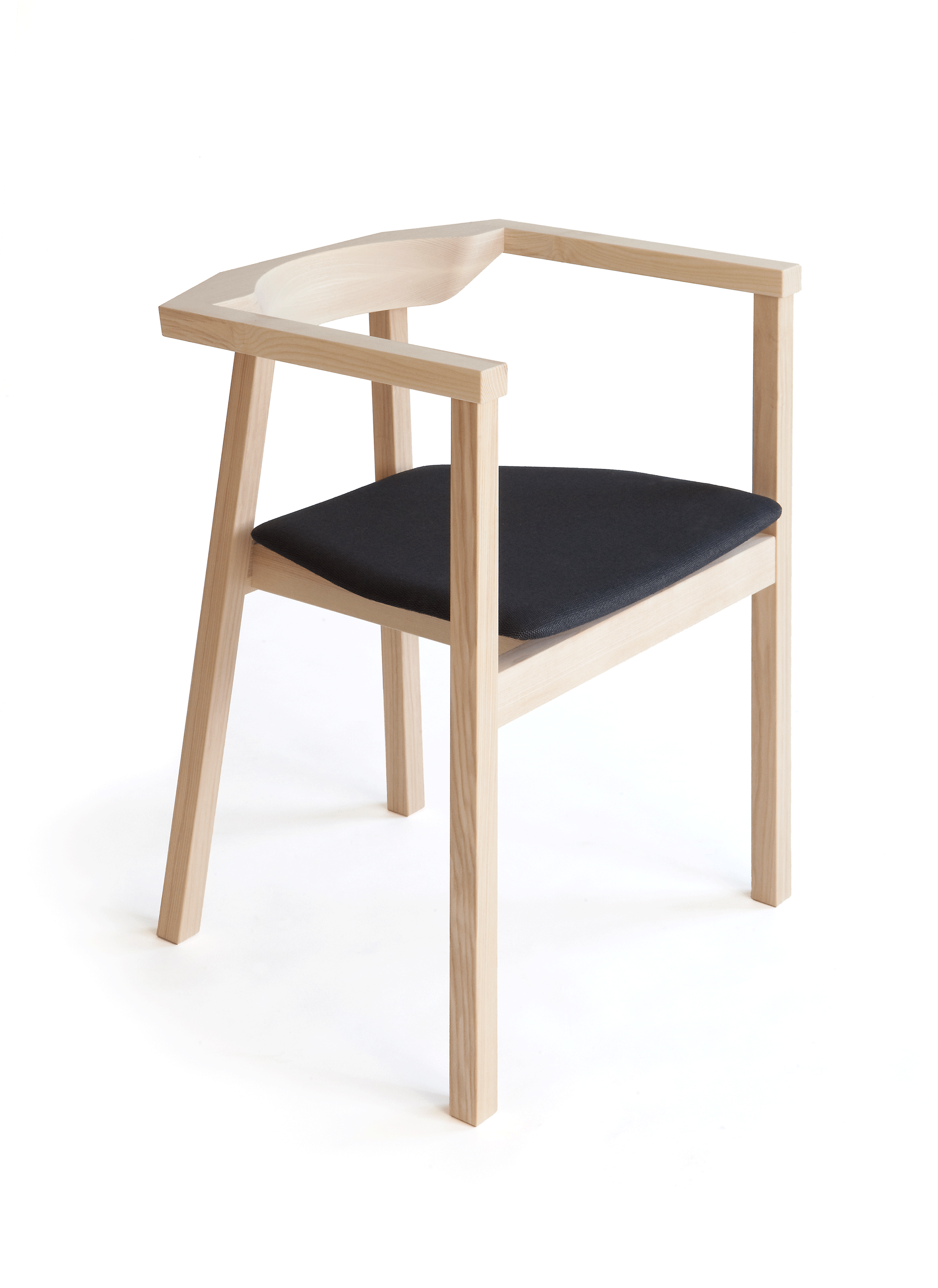 SKANDINAVIA UPSALA BDT1 CHAIR
by Björn Dahlström
Produced by Nikari
"It is easy to get affected when you visit the Nikari workshop, all this knowledge that is rooted in the Nordic furniture tradition.
Subsequently, the Upsala meeting chair doesn't try to hide its constructive features, instead it wants to highlight the materiality and the craftsmanship."
TYPE: Meeting Chair
SIZE: W: 560mm, H: 730/460mm, D: 480mm
MATERIAL: Birch, plywood (other materials affect the price)
TREATMENT: Natural wood oil mix
UPHOLSTERY:
Fabrics:
ROCCIA Trevira CS M1, 60° wash, 70 000 Martindale
BLUES Trevira CS M1, 60° wash, 80 000 Martindale
FLAMENCO wool 100%, dry clean, 60 000 Martindale
STEELCUT TRIO wool 90% nylon 10%, dry clean, 100 000 Martindale
Leathers:
ELMOESSENCE 33072 "pure light walnut" (brown)
ELMO VEGETA "nude"
We use natural tanned leather as our standard leather option. They develop a beautiful patina during the years.
It is not recommended to do any extra treatments for them when in use. Like all leathers without extra treatment, grease, moisture and exposure to light will darken the surface.

Lead Time: 6-10 weeks. Please contact us for further information.