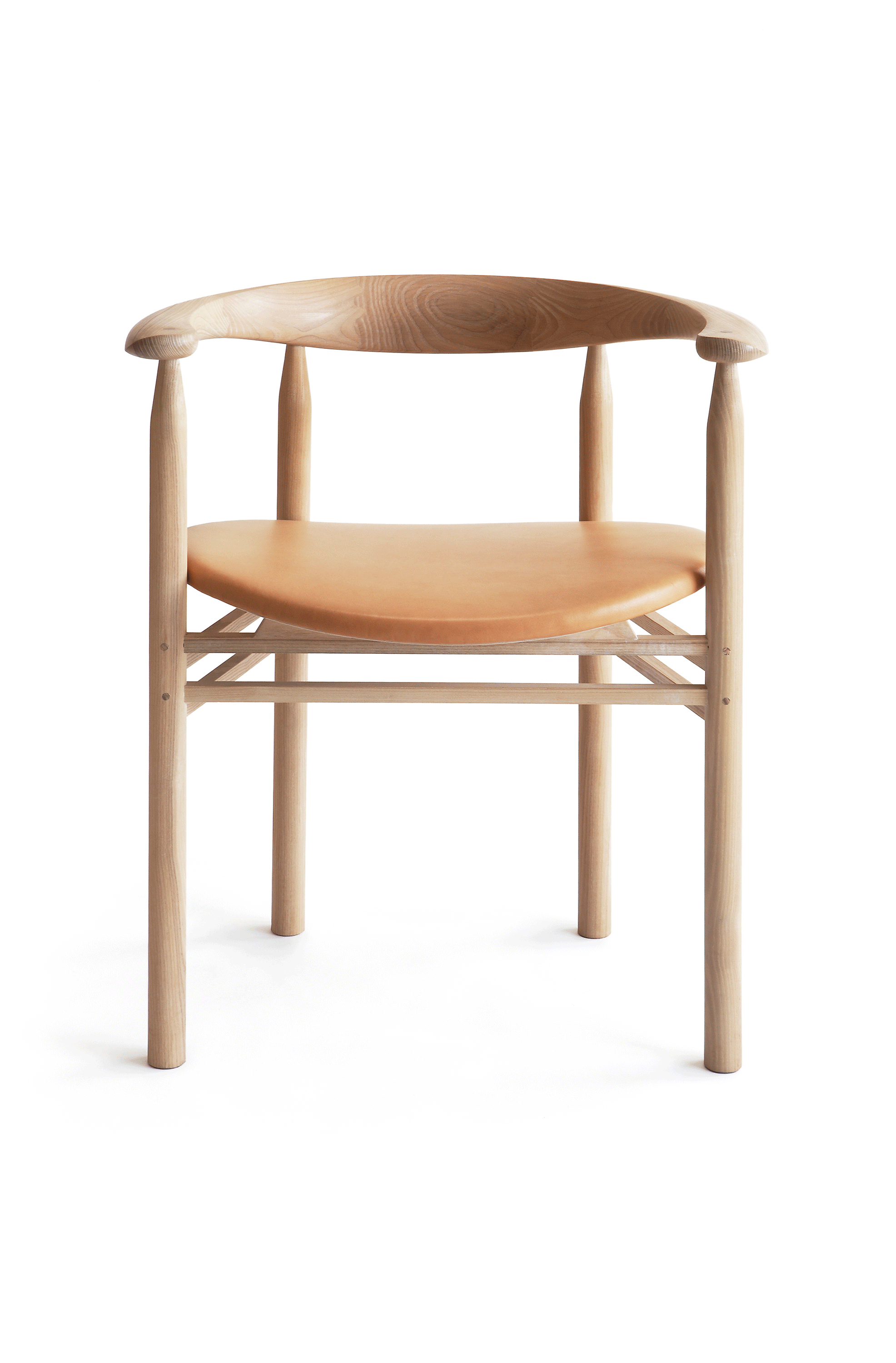 LINEA RMT6 CHAIR
by Rudi Merz
Produced by Nikari
With distinct flowing lines, the Nikari Linea RMT3 Chair, designed by Rudi Merz, is defined by its beautifully curvaceous frame.
Using locally sourced ash, the RMT3 Chair is handmade by expert craftsmen at Nikari's workshop in Fiskars, Finland. Six choices of high-quality fabric and leather are upholstered to the wooden frame, resulting in a stunning, durable centrepiece, that with good care, will last for generations. The chair is equally suitable as a dining or occasional chair, adding an earnest sensibility and enclosed, relaxed comfort to any environment it is used in.
TYPE: Dining Chair
SIZE HIGH STOOL: W: 610mm, H: 720/460mm, D: 490mm
MATERIAL: Ash
TREATMENT: Natural wood oil mix
UPHOLSTERY:
Fabrics:
ROCCIA Trevira CS M1, 60° wash, 70 000 Martindale
BLUES Trevira CS M1, 60° wash, 80 000 Martindale
FLAMENCO wool 100%, dry clean, 60 000 Martindale
STEELCUT TRIO wool 90% nylon 10%, dry clean, 100 000 Martindale
Leathers:
ELMOESSENCE 33072 "pure light walnut" (brown)
ELMO VEGETA "nude"
We use natural tanned leather as our standard leather option. They develop a beautiful patina during the years.
It is not recommended to do any extra treatments for them when in use. Like all leathers without extra treatment, grease, moisture and exposure to light will darken the surface.
Handmade by order only!

Lead Time: min 8 weeks. Please contact us for further information.